OAKLEAF SURGICAL HOSPITAL OFFERS CONVENIENCE OF WIRELESS
No matter how you plan for a surgical procedure, it can often be a disruption in the daily routine of the patient and of those accompanying them. OakLeaf Surgical Hospital (OLSH), in its ongoing effort to provide outstanding care and services for its patients and their families, offers high-speed wireless internet services.
OakLeaf Surgical Hospital understands that communicating with family and friends on the day of surgery, or to be in touch with the workplace, can be invaluable when waiting. Two computer terminals with internet capabilities are conveniently located in the surgical hospital lobby area and another terminal is in the Bistro.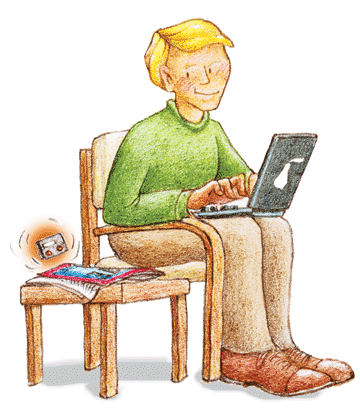 All OLSH waiting areas, the Bistro and patient rooms have wireless internet access should a family member or friend wish to use their personal laptop. A laptop computer can also be checked out by patients if requested.
Another wireless service to make the day of surgery easier for everyone is a personal pager system. Friends or family are given a pager which allows them to be free to move about the hospital waiting area, Bistro or venture to Oakwood Mall and still be within a few minutes of OLSH to be contacted regarding the status of surgery, meeting with the surgeon after surgery, etc.
OakLeaf Surgical Hospital is committed to the highest quality surgical services and personalized friendly patient care. This 13 bed, acute care facility provides exceptional elective day surgery, as well as, surgical services that may require a longer hospital stay. More than 45 highly skilled surgeons in 17 different specialties perform surgical procedures utilizing seven state-of-the-art surgical suites and two GI suites.
For information about OakLeaf member physicians or the OakLeaf Surgical Hospital and clinics contact » 800.800.9391 or visit our www.oakleafmedical.com.